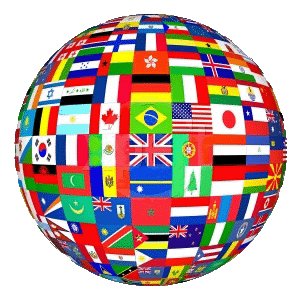 WORLD TOUR PEACE AND ECUMENISM
The International Association John Paul II promotes, along 100 Cities for Peace and the Foundation Orden de la Paz, the Sacred Oratory ECUMENICON with the aim of moving forward the old dream of union and harmony in the modern world through ecumenism.
Ecumenism is the wish for peace, understanding and unity among all men, with this being the profound inspiration of this Christian ecumenical composition, closely related to the ideas that have promulgated a cultural and spiritual union of humanity for centuries. This Oratory is music's share for this unsatisfied longing, in front of all organisms, states, and all the men and women of the 21st century
It is composed of a selection of texts from the Holy Bible, the Liber Usualis, documents from the II Vatican Council and a lesser known Greek document: the Didache or the Teaching of the Twelve Apostles, a primitive non-canonical Christian writing prior to some of the books of the New Testament. There are versions in Coptic, Arab, Georgian and Latin. The Coptic version goes back to the 5th century, and it is believed to have been written between the years 70 and 90 C.E., of Syrian origin.
The musical composition by Yuri Chuyúgev includes two Gregorian chants: Amén, taken from the Kyrie chant of the Angelis Mass, (VIII of the Roman Kyrial), dated 15th and 16th centuries. The other chant is the most beautiful love hymn from man to God: Ubi Caritas et Amor, which corresponds to the 7th lesson of the Holy Thursday's morning chants.
​
For its celebration it is needed:
Narrator to transmit the texts of the oratory (he or she usually is an important personality of the city with great communicative skills).

Solist, soprano or mezzo soprano.

Choir of at least 60 mixed voices, amateurs and/or professionals. If the choir is amateur, the practice sessions usually take around 2 months, in case of professionals, around 1 week.

Director

Percussionists: Yuri Chuyúgev is one of the three percussionists needed for the concert.
The songs "Dios oye la oración de su pueblo" and "Amen" are especially emotional with the participation of a choir of children (who are not required to study music and can be from any local group or school).
A location for the celebration of the oratory, it being normally a prominent cathedral or church, as well as auditoriums or any space with great capacity.
01. I.- Ut omnes unum sint. (Concilio Va
02. II.- Kyrie, eleison.mp3
03. III.- Plegaria In conspectu tuo vita
04._IV.-_Elecciуn_del_pueblo_de_Israel._
05. V.- Dios oye la oracion de su pueblo
06. VI.- Promesa de que vendra un Mesнas
07. VII.- Llega el Mesias (Lucas 2.- 4 7
08. VIII.- Bautismo de Jesucristo (Mateo
09. IX.- Bodas de Cana (Juan 2.- 1 10).m
10. X.- Transfiguracion en el Monte Tabo
11. XI.- S.P.Q.R. El Senado y el Pueblo
12. XII.- Simul ergo cum in unum congreg
13. Ubi caritas et amor (Lectio in Coena
14. Hoc Corpus tradetur (Lectio in Coena
15. XIII.- Crucifige, crucifige eum (Luc
16. XIV.- O vos omnes (Antifona in Sabba
17. XV.- O Crux ave spes unica. (Isaias)
18. XVI.- Popule meus (Improperia in Par
19. XVII.- Ubi est, mors, victoria tua (
20. XVIII.- Caeli enarrant gloriam Dei (
21. XIX.- Didaje (S. Ignacio de Antioqui